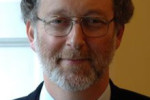 Jonathan Stern is the Director of Gas Research at the Oxford Institute for Energy Studies. He is also Honorary Professor at the University of Dundee and the Chairman of the British Institute of Energy Economics. His research area includes natural gas issues, the liberalisation and deregulation of energy market, Russian and CIS energy policy.
At the beginning, I'd like to ask you one theoretical question. The energy security and the security of natural gas supply are very much discussed topics. However both terms are often mistaken one for another.  Does the difference between them still exist?
Both terms are meaningless unless they are precisely defined. The security of supply means to some people: will we – EU or individual member states – have enough gas/energy to meet our requirements at some point in the future at prices that we shall be able to afford? To others it means, how can we – EU or individual member states – diversify our supplies from the Middle East/Russia or any other suppliers of oil/gas which we may not like and trust? There are many other ways of defining the security of energy/gas supplies in terms of: reserves ("peak" oil/gas), the level of price volatility and possible cartelisation (OPEC, Gas-OPEC). When the Europeans speak about energy or gas security, they mostly refer to imported supplies, but if you look back on the past 30 years of energy security incidents in Europe, the causes of the loss of energy supplies have been mostly domestic. Unfortunately, over the past few years, "the security of supply" has become a "slogan" for anything related to energy/gas that "people are worried about". This isn't conducive for understanding the subject.
With regard to the gas dispute between Russia and Ukraine in 2008, was this the last conflict of this kind or can we expect further tension escalation?
This has been an extreme conflict from a series of conflicts which have regularly taken place since the break-up of the Soviet Union. Although I would hope that tensions between the countries will not escalate to this extent again, I think that January 2009 will be a very difficult time. Gazprom will start to pay for Central Asian gas at European price levels and will pass these prices on to Ukraine.
What is the impact of energy disputes between Russia and Ukraine on the EU development in the energy security area like? What kind of effects may these issues have on further contracts with North African gas producers or stronger Nabucco pipeline support?
I do not think that Ukraine/Russia gas disputes will affect considerably either additional North African contracts or Nabucco – if gas is available for these projects they will go ahead no matter happens between Russia and Ukraine.
How do you perceive the co-governance of the Ukrainian Prime Minister Yulia Timoshenko and President Victor Yushchenko. Is it a basis for the instability of the Ukrainian political system?
I am not a specialist in Ukrainian politics, but my perception is that the Ukrainian President and the Prime Minister have major disputes over the conduction of gas policy in general and especially policy towards Russia. It is likely that that these two persons will be the major candidates in presidential elections that will take place in Ukraine in late 2009 or early 2010. They give the impression that they have already started campaigning for this election.
There's rather a negative perception of Russia's position in the energy field is prevailing in the Western media. Is this a correct attitude?
I would say that, in comparison with the position of other oil and gas suppliers to the EU, the perception of the media and political commentators dealing with Russia are unduly negative. Many of these commentaries spill over into this matter of concern from other areas such as the criticism of democracy in Russia, policy on Chechnya, etc. There is particular political concern within new EU member states, which are former Soviet states or former European communist countries. Outside the OECD, the majority of countries, which supply oil and gas, are not considered democratic by western standards and pursue many domestic and international policies which the Europeans do not find desirable. However, European countries need to recognise that most of these policies are unlikely to change quickly and that, with oil and gas becoming scarcer commodities in global energy trade, there is very little that EU countries can do to influence the internal policies – energy and non-energy – of countries such as Russia.
What is the main Russian objection against the hitherto unratified Energy Charter Treaty (ECT)? Would the adherence to ECT principles be a help to the prevention of similar problems in terms of the relations between Russia and Ukraine?
There are three crucial points which need to be resolved with regard to the ECT and Russia: the EU REIO clause (1), tariff levels and the "right of first refusal" (2). However, aside from these technical issues, there are also political obstacles which appeared in 2006 after the dispute between Ukraine and Russia that led to the restriction of earth gas supplies to Europe. That time, neither the EU nor any EU member state criticised Ukraine – a state which has ratified the ECT – for violating the principles of the ECT and its Transit Protocol. This allowed Treaty opponents in Russia to claim that EU member states would require that only Russia would have to abide by ECT rules. The ECT can make a major contribution to the solution to transit problems. However, so that the document regains credibility in Russia, EU has to demonstrate clearly that its principles will be applied to all countries that have ratified the Treaty and its Transit Protocol.
Should the energy security questions be addressed to the Russian Federation or rather to the EU countries? Was the January 2006 Russia-Ukraine gas dispute really the biggest threat to EU energy security?
The Russia-Ukraine gas dispute was, in my view, not the biggest threat to EU energy security; it was an event which caused some minor inconveniences to a small number of EU member states. But the most important aspect of this question is that there is no point in EU countries believing that:
–    their energy problems are all the fault of external suppliers,
–    those suppliers are going to solve European energy problems.
First of all the Europeans have to define their problems and then resolve them. They should do so in cooperation with suppliers of energy, but the primary responsibility lies with EU countries themselves.
The public is familiar with the Nabucco project. However, does it make any sense to build a pipeline without secured gas sources? Azerbaijan, Turkmenistan and Iran are mentioned as potential suppliers. In the case of Turkmenistan, the whole produced amount is exported to Russia, there are sanctions imposed on Iran and only Azeri gas is not enough.
No pipeline in the world can – or should – be built without sufficient gas to fill it. To do otherwise invites financial disaster. Of course if EU or US politicians would like to spend 10bn Euros of their taxpayers' money to finance Nabucco in the hope that gas will be available to fill it, nobody will oppose them, but it is an extremely risky strategy. It is difficult to project availability of more than 15 Bcm/year of Caspian/Middle East gas until the late 2010s, and even this may be optimistic; this is the major problem for a pipeline as large as Nabucco.

Is the EU strong enough to interfere with the relations between Russia and Central Asian states and to convince them to cooperate on European projects? Is the EU diplomacy too weak?
The EU has no right to interfere with relations between Russia and Central Asia. The EU has a poor track record in persuading either Russia or Central Asian countries to cooperate either individually or collectively on energy projects. Individual EU member states and their utility companies have a much better track record as for bilateral relations.

The Nabucco pipeline capacity is not adequate to be an important source of gas of non-Russian origin. One could say that the discussion about the pipeline construction (Nabucco or South Stream) entered psychological level. Can the result of this pipeline battle show us whether the EU can reach an agreement or if the Russian interests are stronger?
As I have said above: Nabucco is not about psychology, it is about gas supplies and financial risk. South Stream is going ahead because it has gas and sound financial backers. Nabucco must have the same attributes, unless those providing finance are willing to take very substantial financial risk. If Nabucco goes ahead, all Europeans will welcome another source of gas in Europe; if it does not, this will not be due to "Russian interests", it will be due to the lack of availability of Caspian and Middle East gas supplies.

Not long ago, the EU saw its members taking separate actions in the energy policy field. This was the matter of Austria and Hungary in the case of the South Stream and Nabucco and Germany in the case of Nord Stream. Can the instable approach of some EU countries to negotiations about the building of new gas transit capacities be avoided? Is it possible at all to achieve the common European energy policy?
We should all recall that, despite the fact that the European project began with "The Coal and Steel Community", Europe never managed to implement a common energy policy even when it was a community of 9 or 15 member states.  We should also remember that:
–    for many EU member states energy policy means, above all, carbon reduction targets and not the conduction of new projects to increase fossil fuel supplies;
–    when it comes to both energy projects and energy supplies, the EU does not sign commercial contracts; companies sign contracts and provide finances (sometimes governments support companies in these commercial arrangements). The EU is able to provide limited financing through the European Investment Bank but it cannot be a major commercial partner.
So we should be realistic about the possibilities of a Community of 27 member states to take common action on any single aspect of energy policy.

What will be the impact of new transit pipelines on the European gas market?
These pipelines will increase European gas transit diversity and hence security of supplies. It is in the EU's interest to maximise the pipelines as well as pipeline routes carrying gas to Europe.

Are the new planned static transit capacities the right investment with regard to the required creation of the single flexible EU gas market? Should not be the investments shifted toward the new LNG capacities that diminish the dependence on the sole producer and negative aspects resulting from this situation?
Many EU member states have been investing in new LNG capacities but they are increasingly encountering the problem that if countries invest in pipelines, they can be sure to receive gas because, as I have already mentioned, the financial risk of investing in a pipeline without gas supplies is too great. LNG is increasingly becoming a global business in which cargoes go to the highest bidder whether in Europe, US or the Pacific. For the past year, Europe and the US have had difficulty in attracting LNG cargoes because demand in the Pacific has been very strong and therefore the prices, that Japanese and Korean buyers have been willing to pay, has been extremely high. Thus although Europeans believe that building, LNG regasification terminals will automatically increase gas supply diversity and increase security of supply, in reality they need to pay attention to the possibility that their terminals may not be able to attract supplies unless they are willing to pay higher prices than their competitors. In short, LNG import capacity is not a guarantee of supply.
Do you think that the energy security can be also ensured without the long-term contracts on natural gas supply?
Long term contracts are not necessarily the guarantee of the security of supplies because many security problems are not related to contractual issues. It will also depend on the detail of those contracts. As I mentioned above in relation to LNG, just because you have a long term contract and a receiving terminal, it does not mean you will receive LNG supplies if competitors are prepared to pay higher prices.

The European Commission introduced the "Third energy package" in September 2007. Is the ownership unbundling the right way how to ensure the non-discriminatory access to networks for alternative suppliers and the creation of common energy market?   
Both the Energy and Transport and the Competition Directorates of the European Commission have presented in their analysis of EU energy markets that 10 years after the passing of the first directives and nearly 20 years after the first discussions of a common energy market, progress towards this goal remains limited. This is the context of the introduction of ownership unbundling. The major question the EU has been facing is: in the context of 10-20 years of relative lack of success, is anything such as ownership unbundling likely to succeed, or should we just give up and say that the single energy market has become an impossible dream?

Is there any other tool how to reach the competitive market in EU and secure the energy supply?
There are many other tools; full and non-discriminatory third party access with liquid market hubs is probably more important than ownership unbundling to achieve competitive energy markets. The question, after 10-20 years of relative lack of success, is: can this be achieved and if so, how long will it take to achieve?

Is the strong and independent position of regulatory offices more important than the ownership unbundling if we are talking about the non-discriminatory TPA and the EU gas market organisation? Is the regulation the better way?
Many strong and independent regulators – such as Ofgem in the UK – believe that only ownership-unbundled companies can be satisfactorily regulated in terms of introducing self-sustaining competition. Following this line of reasoning: if a company owns pipelines and owns gas which is flowing through those pipelines, a regulator is unable to ensure non-discrimination and therefore unable to ensure that competition is introduced. The counter-argument is to be found in North America where ownership unbundling is not required – although in many parts of North America it exists – where competition has been successfully enforced by strong regulation. There is no "right answer" to this question and evidence can be found to support both points of view.

In the Central Europe, the consolidation of the energy sector is and will be under way. This is the possibility for foreign companies to acquire domestic assets. Do you think that Russian interests are behind the possible hostile takeover of MOL proposed by OMV?
I have no reason to believe that Russian interests are behind the possible MOL takeover. But what MOL/OMV shows us – just like the cases of Endesa and Suez previously – is that in no EU member state (with the possible exception of the UK) can any major utility assets be purchased even by EU companies (let alone non-EU companies such as Gazprom) without the agreement of the host government.
Trading hubs should be places which guarantee flexible spot trading with natural gas. Is it reasonable to grant producers broad ownership access to these hubs, as it was done in the case of Baumgarten in Austria where Gazprom received 50%?
It does not matter who owns the hub, as long as sufficient market players are providing enough liquidity and depth of trading to produce spot prices which cannot be influenced by any single market player. In other words, the argument against Baumgarten is not that Gazprom – or anybody else – owns 50% of the equity of the company that runs the hub. The problem is that because Baumgarten is dominated by Russian gas, and because Russian gas sales are dominated by Gazprom and its affiliates, not enough market players will be prepared to use the hub – because they will fear that the price can be manipulated by Gazprom – and therefore the hub cannot develop. This is the same problem that all Continental European hubs face: they are all – with the possible exception of TTF in the Netherlands – dominated by national market players, hence not enough players trust the prices which are produced, therefore they will not participate, therefore liquidity cannot develop. This is the reason why the NBP in the UK is the only successful hub with transparent pricing: many players, good liquidity and (for most of the time) good depth.
The energy security of the Slovak Republic is dependent extensively on the fact, that the country holds the second largest transit position after Ukraine in the EU gas supply. This position will diminish with the construction of new transit capacities. How should Slovakia behave in this situation?
It should try to ensure that Ukraine does not jeopardise the transit of Russian gas to Europe. But Russian gas transit diversification is probably unstoppable; the only question is how quickly this will happen. In this situation, the Slovak Republic needs to be realistic about its diminishing transit role, and to ensure that its future contractual position in relation to Russian gas supplies is secure.

Explanatory notes:
(1) REIO clause – Regional Economic Integration Organization – the sole REIO in the ETC context is the EU
(2) The right of first refusal – it is a contractual right that gives its holder the option to enter a business transaction with the owner of something, according to specified terms, before the owner is entitled to enter into that transaction with a third party.
(3) Ofgem – Office of Gas and Electricity Markets
(4) NBP – National Balancing Point – one of the most developed gas trading hub in Europe